Worked Example
The Business Plan – Help is available

online.
You hear a lot of talk about writing a Business Plan and you may be unsure how to go about this. Do not worry -there is plenty of help available. Most business start-up courses will include a section on writing a Business Plan and there are also some excellent books available in bookshops and libraries. In this section of the guide we direct you to some websites that discuss the purpose of a Business Plan and give you examples of plans which you can adapt to suit your own business.
Business Plans in detail
www.startingabusinessinireland.com
This
website
contains detailed information and advice on why and how to write a Business Plan.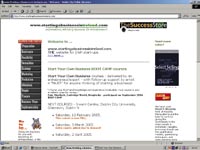 From the home page,
click on
'
Business Plans'
, the second last item on the left of the screen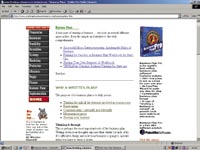 Alternatively,
Click on 'Assistance' near the top of the same list and

scroll

down the screen until you find the alphabetical list 'by category'.
Click on the third item, 'Business Plans' to go to a list of organisations which can help you develop a Business Plan. Choose the one you think best suits your needs.
Sample Business Plan
Available to
download
from
www.enterprise-ireland.com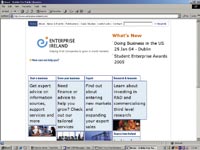 From this front or home page:
Click on 'Start a business' and a new page opens
Click on the 'Advice' section from the list on the left of the screen, and when the new page appears ...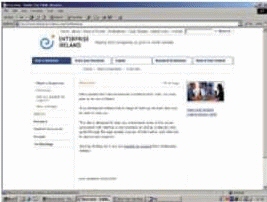 Click on 'Business Plan' to go to an area of the

website

where you can

download

or print out a Business Plan Template in either

PDF

format or as a word document.
Click on the words 'Business Plan Template' and you can read on screen or print out in the usual way.


Other sample Business Plans are available from:
http://www.planware.org
, the
website
of a commercial company that sells business
software
and shareware. They also have a substantial amount of information and
software
available free from the site.
From the home page,
Click on 'Business Plan Guide' on the top right of the screen.
See also:
search
the sites using the term '
Business Plan'
.