Step-by-Step Guide
Farm Finance
One of the best sites giving details of the various types of farming assistance and finance available (and indeed farming information for Ireland in general) is
www.agriculture.gov.ie
, the official
website
of the Department of Agriculture and Food.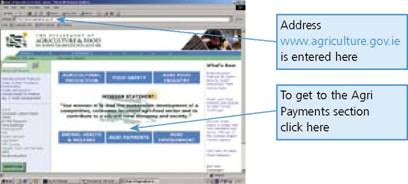 Downloading forms – an example

The Agri Payments section gives details of the main areas of assistance available at the moment and also gives details of various forms that can be downloaded and printed. For example if we are looking for an Area Aid Application
Form,
we can
click on
Agri Payments, then Area Aid Applications and then the Area Aid
Form
itself.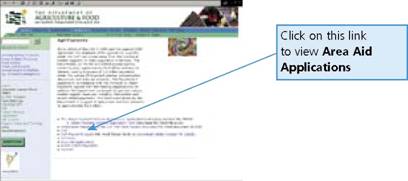 This screen should now appear.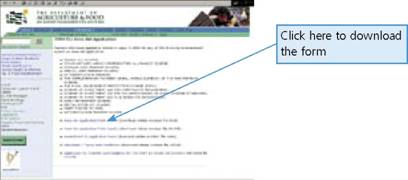 The downloaded
form
can now be printed off (some can be filled in electronically and returned by e-mail).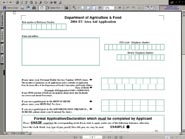 This is an easy way to obtain official forms. A lot of forms available for
download
(as in the above example) are available in the .pdf format to make downloading quicker. To view these, a product called Adobe Reader is required. This product is free and can be obtained using instructions provided in Appendix 1.